You start a thrilling journey with the business your grandfather left you!
With employment offers, start earning money for your small business (road construction, building construction, tunnel construction, bridge construction, transportation logistics, mining operations).
You can purchase more than 30 different kinds of automobiles (excavators, loaders, trucks, cranes, concrete mixer, concrete pump, tower cranes, offroad vehicles).
Add a variety of trailers, bulldozers, graders, asphalt breaker, asphalt dumpers, mining trucks, and forklifts to your fleet of vehicles. Keep in mind that new cars equal new jobs!
Discover a genuine open world with difficult roads and off-road tracks, go underground in a deep mine, explore a large metropolis, a port, a train station, shopping centres, warehouses, and a variety of customer-owned private lots.
Become the ruler of difficult terrain!
Start your voyage by donning your helmet!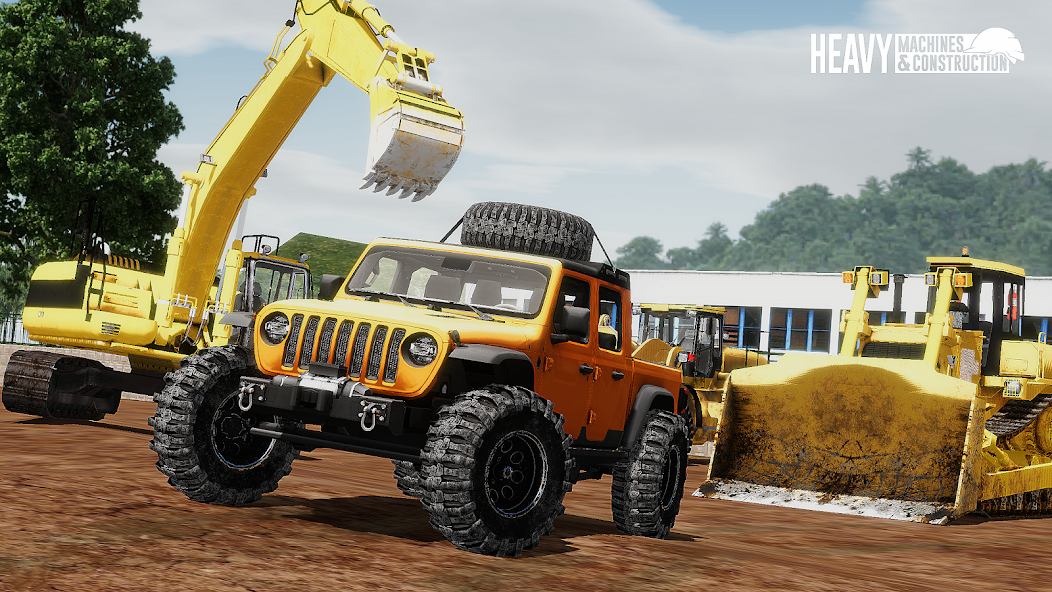 Features of Heavy Machines & Construction Apk:
- 10km²+ world size
- Realistic rope, mud, excavation, cargo and concrete physics
- Realistic vehicle physics, mechanics, sounds and interior designs
- 30 different vehicles, heavy machines and various types of cargo
- Trailers that can be coupled with trucks to carry any type of cargo and vehicle
- More than 100 logistics, mining and construction tasks
- Automatic cargo loading and sorting
- AI traffic system
- Leveling systen
- Realistic navigation system
- Lots of transportable cargo in different sizes
- Day & night cycle
- Fuel consumption and gas stations
- Randomly generated repeatable tasks to increase your experience!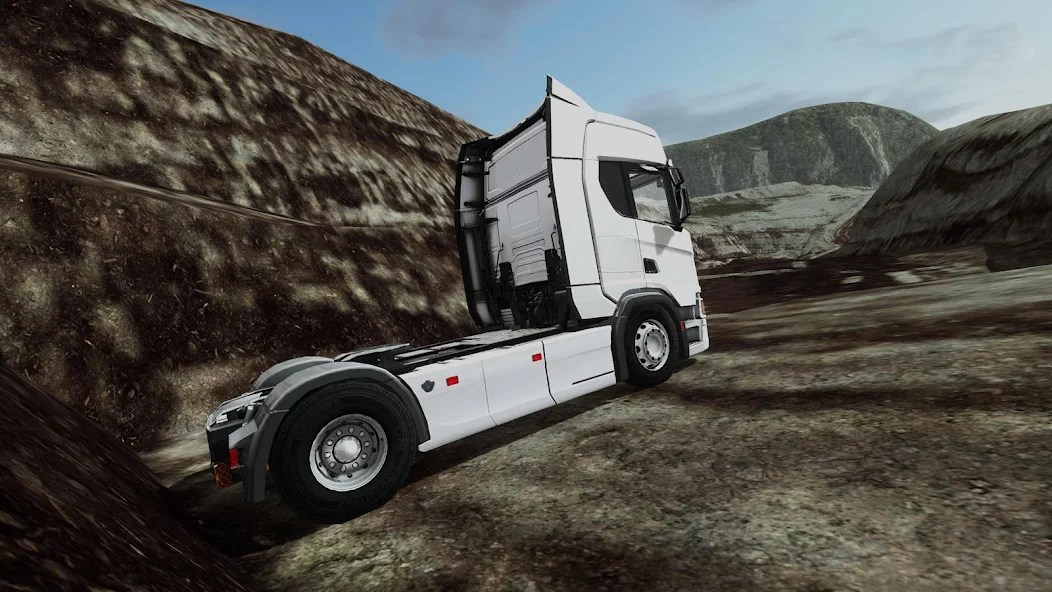 Available Vehicles and Machines:
- 4X4 Pickup Truck
- Tandem Box Trailer
- Forklift
- Flatbed Crane
- 8X8 Dump Truck
- Loader
- 4X2 Truck
- 3 Axle Lowbed
- Telehandler
- Flatbed
- Excavator
- 3 Axle Tipper Trailer
- Concrete Mixer
- Concrete Pump
- Mobile Crane
- 4 Axle Lowbed
- Grader
- Bulldozer
- 5 Axle Lowbed
- Soil Compactor
- 8 Axle Lowbed
- Tanker Trailer
- Tower Crane
- Portal Crane
- Jib Crane
See More Similar apps