You can borrow money using Valley Loan, an app that is simple to use and can be used for a number of things. It is intended to assist you in resolving your immediate financial issues. You can quickly, affordably, and without any hassles or paperwork borrow money online.
This app is simple to use, and the quick and helpful customer service team can assist you with any queries or worries you might have.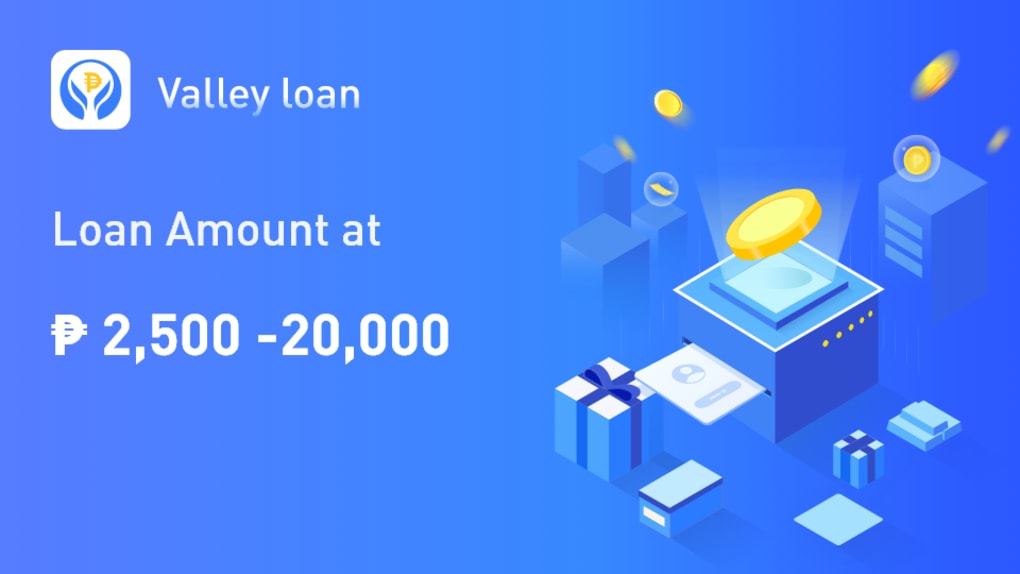 How to Get a Loan Online:
You can quickly and easily request for a loan through the app, and you'll receive your money within a day. Simply complete a brief form, and the application will be processed. There are no additional stages or forms for you to complete.
You have the option of applying for a loan in the range of $2,500 and $20,000. Also, you have the option to apply for a loan with a 91- or 120-day duration. The loan is more expensive and has a higher interest rate the longer the term.
Product with low interest and flexible repayment.
Online cash loan:₱2500 - ₱20,000
Loan term: 91 days - 120 days
Loan interest: up to 21.9%/year (APR)
Transaction fee: zero
Example: For a loan of ₱2500 with a period of 91days, the fees charged are as follows:
Interest: ₱2500 * 21.9%/365*91= ₱137
Total Repayment: ₱2500 + ₱137 = ₱2637
Monthly Payment: ₱2637 /3 =₱879
Valley Loan provides non-collateral and no guarantee required and fast online loan service to every ordinary borrower, to help every Filipino solve their financial problems. Valley Loan also pays attention to protecting your privacy using big data risk control technology for credit score assessment.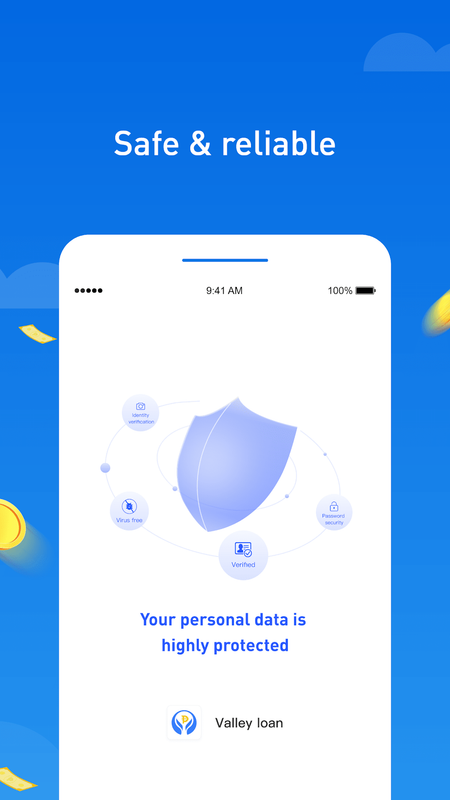 Why apply for cash loan via Valley Loan?
✔ Easy and Convenient: No collateral and guarantor required, apply with your valid ID.
✔ Quick Processing: Mobile loan application, fast processing
✔ Reusable Loan Limit: One time processing, loan limit is reusable, reloan easily.
✔ Security: protects and maintains borrower data & information.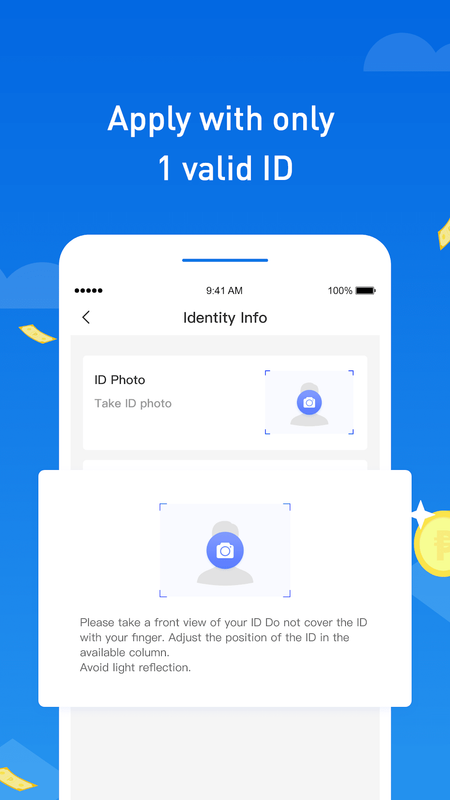 How to apply for fast cash loan online on Valley Loan:
1.Download Valley Loan application.
2.Register a personal account in the app.
3. Select the loan amount and loan term.
4.Fill in personal info in 5 minutes
5.Loan review and cash disbursement.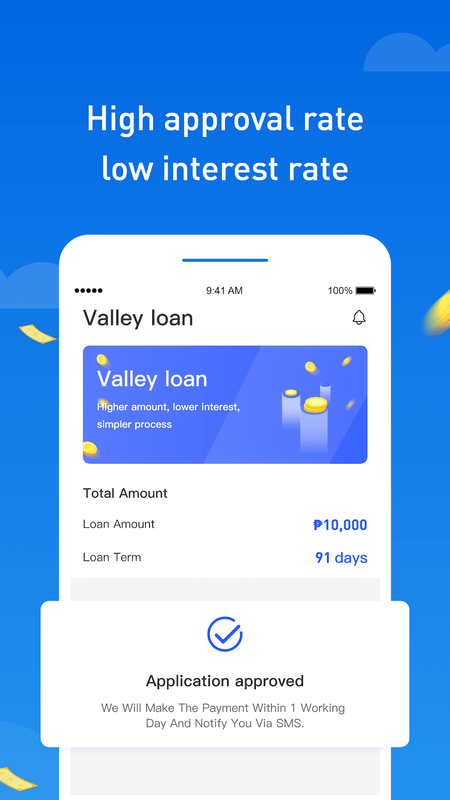 Requirement
1.Philippine nationalities
2.Aged between 18 to 60
3.Valid ID required: SSS/UMID/TIN/PassPort/Drivers License ID(either type)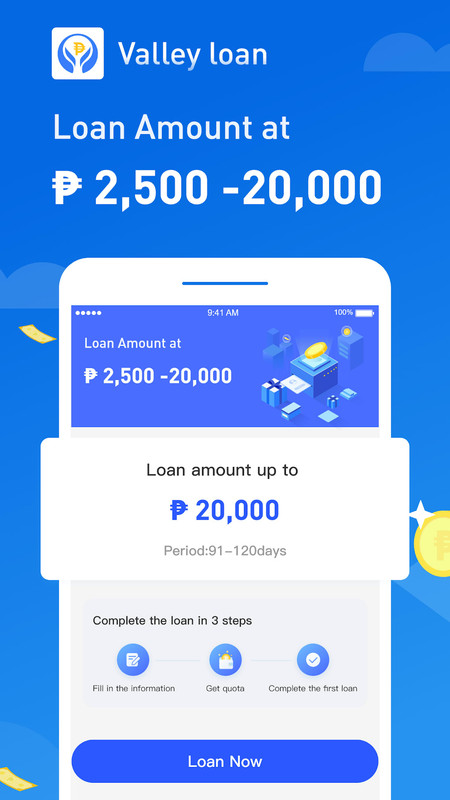 How do I repay my loan?
* Visit any 7-Eleven, M Lhuillier, RD Pawnshop, True Money or Gcash app.
* To avoid inconvenience please double check your Contract Number. Pay only through your own Contract Number.
* Payment will not reflect if the Contract Number you input did not match in your loan cash application.
* You can pay in full or make partial payments, anytime on or before your due date.
Apply now through our secure and easy to use mobile app and get your loan decision in seconds! Receive your loan via our various cashout options within 24 hours.Online cash lending without leaving home with Valley Loan - your new online loan app Philippines helper!
See More Similar apps