Milk big tiddies on the beach to prepare your Coco-Nutshake!
Play for score in a 3-stage arcade fashion,
getting a coconut milkshake from our girl Latatta to relieve her breasts
of all the excess milk.
If you're doing well you might unlock sick shades
that change the worlds colors!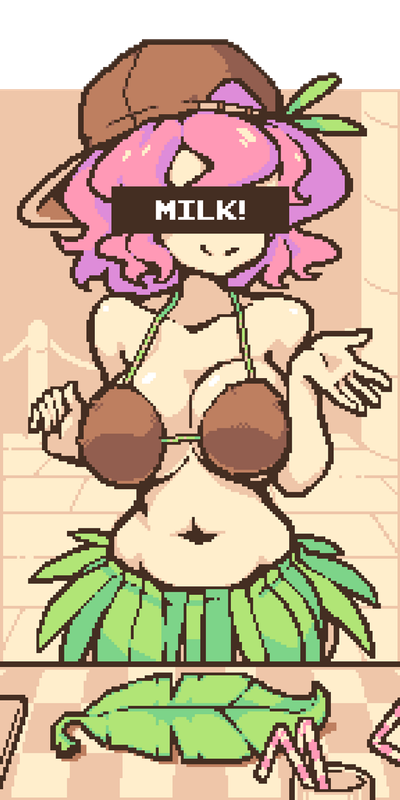 Story
Our girl Lattata has a rare condition that makes her breasts produce excessive amounts of milk, so after losing her previous job she started a business at a little stand by the beach, selling her Coco-Nutshakes.
What made her so popular with the customers is the option for self-service.
Upon paying $3.60, the customer gets to chop Lattatas coconut bra in half, using it to capture her milk.
It is then up to them to squeeze the right amount out of her boobs, which can be quite tricky.
Afterwards the two halves of the coconut are repurposed as a shaker, conditioning the milk until the foams consistency is just right, and your Coco Nutshake is done!
...she doesn't want to be recognized by the general public though, so her eyes had to be censored.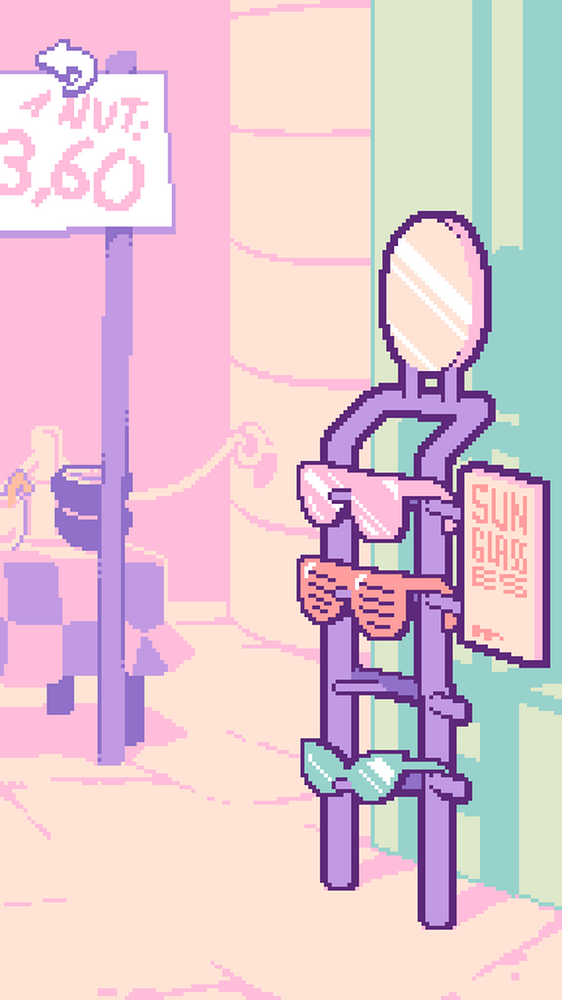 Gameplay
The gameplay is broken up into 3 stages: chop, milk & shake, while structured in an arcade fashion where you play for score.
Interact with Latatta by swiping over the screen or dragging your mouse around.
You can also unlock different color palettes through reaching achievements!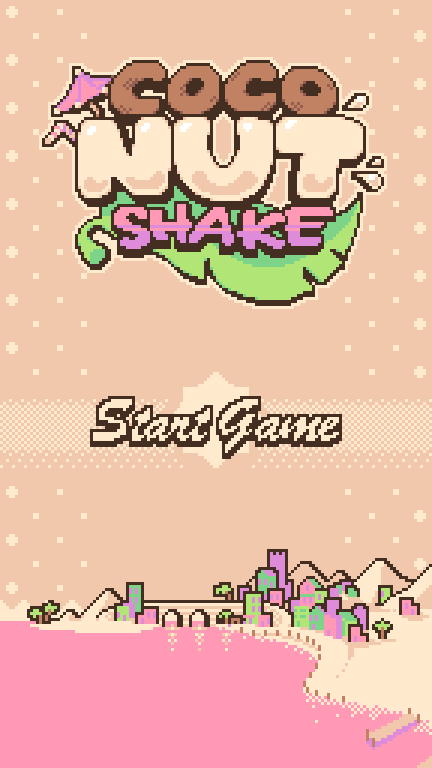 See More Similar apps